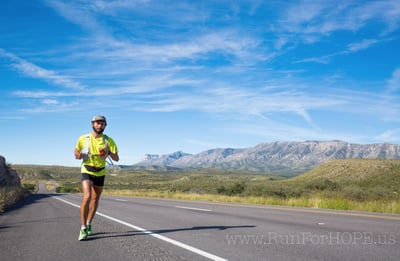 As an employee benefits broker, we immerse ourselves in health care issues every day. After all, it's part of our mission to ensure our clients' employees and their dependents get access to outstanding health care resources.

Yet our reach in this regard only extends so far. For the unemployed and under-employed, employer-sponsored health care simply isn't an option. And for some, not even the marketplace exchanges and other government-provided relief programs make their way to the youth of this country.

That's why, as long time supporters of underprivileged children's charities, it gives us great pride to lend our support to The Hope Association and their Run for Hope initiative. Their mission is to build and operate two mobile health clinics to serve underprivileged children in the Washington, DC and Los Angeles metro areas, with possible expansion to other cities thereafter.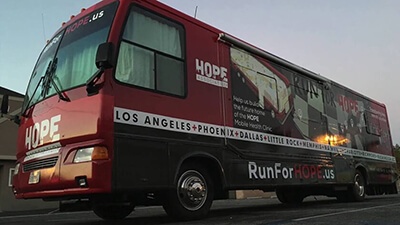 We announced this collaboration back in September, when Levi Rizk, a Virginia Pediatrician, set off from Santa Monica Pier to run from LA to DC in just under 100 days. To cover that distance, he'd have to run roughly 40 miles a day. That essentially two marathons a day, back-to-back for 100 days. Tomorrow morning, Levi will run the last 3 miles of this journey, up the National Mall in Washington DC to the steps of the US Capital.
He did all this with his wife and his two-year old daughter in tow, and along the journey, his wife Mandy gave birth to their second child! Mandy and the kids followed behind him the entire route in an RV which is going to be converted into a mobile pediatric health clinic upon completion of the run. This RV will serve the Washington DC metro region. (A second RV will be converted to serve the Los Angeles area.)
Here's why this matters so much; the need for mobile health care is substantial. Just consider that:
7.7 million children in the U.S. do not have full year access to health care services due to lack of insurance or transportation barriers

9 out of 10 children who were brought into pediatric emergency rooms were treated for acute conditions that could otherwise have been treated in a primary care setting

1 out of 4 children with chronic diseases, such as asthma, diabetes, and HIV/AIDs do not receive proper, on-going treatment because of lack of access to this care

43% of children in families with an annual income under $35,000 go more than one year without any medical visits at all
Thus far, the Run for Hope has raised over $250K to get the program off the ground, and this Sunday, at a black tie gala to celebrate the Run's finale, they will announce a major partnership with a key Washington DC health care provider who will take this program to the next level.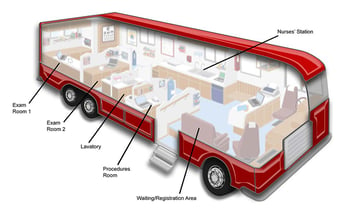 If you are interested in learning more about this effort, you can watch these recent news stories from ABC News and CNN Headline News as well as this video the Hope Association released. And you can read about it here in an article by the Washington Post.
Finally, if you live in the DC metro area, we invite you to brave the weather tomorrow (Saturday, December 17th) and join us and Levi on this historic last leg of his journey. The 5K starts at 11am when Levi and hundreds of DC, Maryland and Virginia residents (and children) run with Levi up the National Mall to the steps of the US Capital. You can register for the event here.