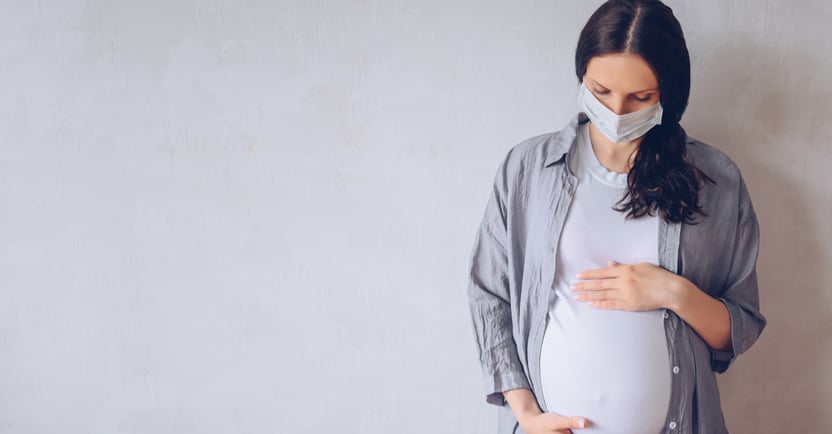 Employers bracing for a post-pandemic baby boom can rest easy. A spike in post-pandemic pre- and postnatal healthcare costs, as well as an influx of maternity and paternity leaves, aren't likely to come to fruition.
While nationwide data on birth numbers isn't expected to come until later this year, an Associated Press analysis of data from 25 states indicates that the anticipated baby boom looks more like a bust. Recently released data by the CDC and the U.S. Census Bureau also supports much of the same.
The data indicates that births have fallen dramatically in many states during the coronavirus outbreak. Births for all of 2020 were down 4.3% from 2019. Still, more tellingly, births in December 2020 and in January and February 2021 (nine months or more after the spring 2020 lockdowns) were down 6.5%, 9.3%, and 10%, respectively, when compared with the same periods a year earlier.
Together these declines account for an 8% decline versus a year ago, making this period the lowest the birthrate has dropped in over 40 years. This is good news for employers since childbirth and newborn care are oftentimes the most expensive medical conditions billed to employer-based insurers.
That said, falling birthrates present a host of other challenges that dwarf high claims costs.
Birthrates Were Declining Before The Pandemic

To be fair, birth rates have been dropping by about 1% a year over the past decade, as young people put off marriage, pushed off pregnancies, and had smaller families. Nevertheless, this steep of a recent decline was quite unexpected by some, who speculated that confining couples to their homes — with little to entertain them beyond Netflix — would lead to a lot of baby-making.
Experts who study fertility and population growth claim not to be surprised. Many point to the fact that the lockdown was nothing like a temporary blackout on a hot summer's night, or a wave of soldiers returning home after defeating the Nazis.
Rather, this was a once-in-a-generation global catastrophe, with an uncertain beginning, middle, and end. It cut across all races, age groups, and socio-economic classes – and it threw into question economic stability, employment prospects, and plans for the future. It also scared people away from hospitals and other healthcare settings, exacerbating the very real fact that expectant mothers run a greater risk of severe illness should they contract the virus.
And while those already partnered up were able to do more nesting, lockdowns and social distancing disrupted new courtships and delayed weddings.
The Pandemic Accelerated Existing Trends
According to Columbia University Population and Health Professor John Santelli, the pandemic also accelerated existing trends that have suppressed population growth. Millennials, already spooked by the 2007 recession and poor job prospects, had already been slow to embrace motherhood.
More recently, economists have speculated that the burden of student debt and the high cost of housing and healthcare are all factors delaying family formation among millennials. As Utah Senator Mitt Romney pointed out in his opinion piece in the Wall Street Journal this weekend, health insurance premiums are 55% higher than they were a decade ago, home prices are rising at the fastest pace in 15 years, and college tuition has more than doubled since the 1980's.
Sociologists have also pointed to the growing opportunity costs of having children for more and more women with successful careers. This is despite the expanded efforts by employers to provide more flexible work arrangements and family leave
The Longer Term Economic Concerns
This news should be met with some enthusiasm for those concerned with the rapid depletion of the world's resources. After all, the earth is already heavily populated. The United Nations Population Division predicts that global population will grow from 7.8 billion at present to 10.9 billion by 2050.
Nevertheless, the problem with low fertility rates is that it reduces population size unevenly and only among the young. Low fertility produces an age structure that creates momentum for future population decline, a situation that must be stopped at some point if the population is to be economically sustainable.
One need only look to Japan, with the oldest proportion of elderly citizens of any country on earth, to see the devastating effects of falling population growth, most especially when coupled with longer life expectancy.
Labor shortages are already impacting their economy, with restaurants closing early and delivery services unavailable in certain parts of the country. The country's credit rating is falling, due to slower GDP growth caused by lower household savings, a narrower tax base, and rising welfare costs. Experts agree that if Japan cannot stabilize its population, they face a very stark future.
It should be noted that the U.S. and Japan are not the only countries experiencing low fertility rates and an aging population. Just today China's census data indicated falling birthrates, and many other counties around the world, most especially those in the far East, are experiencing similar trends.
Possible Solutions To Reverse This Trend
Can low fertility be reversed? To answer this, counties need to gain a firm grasp on why fertility rates have fallen. These reasons - and remedies - are often very different country-by-country, most especially because many are deep-rooted in culture, family structure, and the role of women in society.
In the United States, employers can play a role in trying to reverse falling fertility by continuing to implement policies intended to ensure that employees with children are not severely disadvantaged. These can include such things as;
Supporting pre- and postnatal parental leave for both men and women

Encouraging the sharing of leave

Letting employees switch to part-time work, with the right to return to full-time work

Allowing employees raising children the ability to work remote

Providing quality, affordable childcare, including after-school care

Creating a mom-friendly office environment
From a governmental perspective, the white house is proposing more entitlements, including paid family leave, an enhanced $3,600 child tax credit, and childcare subsidies. On the other side of the aisle, Republicans are proposing to eliminate the marriage penalty for the Earned Income Tax Credit.
That said, there's little evidence to support that pro-natalist governmental policies will induce couples to have more children. After all, Republicans doubled the child tax credit in the 2017 tax reform, and birth rates have continued to fall.
Perhaps a better approach might be to focus on taming runaway healthcare, housing, and education costs. The U.S. Bureau of Labor Statistics (BLS) estimates that these three expenses account for 43.2 percent of the average household's annual expenditures.
FOR MORE INFORMATION
Contact us for more information on how the JP Griffin Group works with employers to create more family-friendly office environments, employee benefits programs, and H.R. policies.