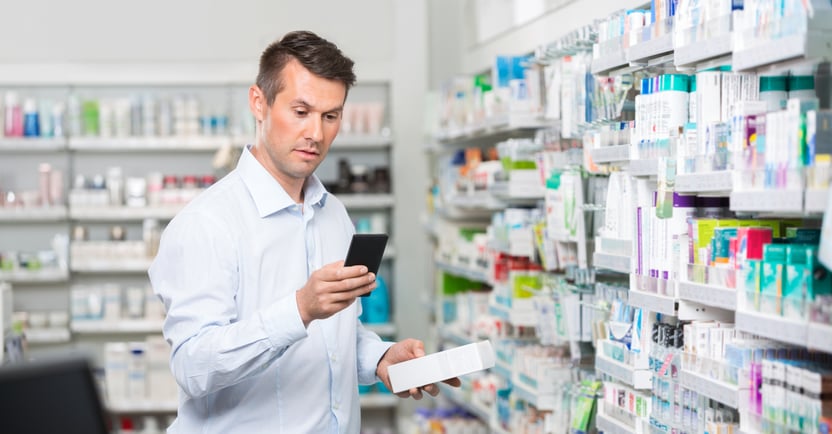 With over half of today's workforce enrolled in high-deductible health plans (51%), a majority of insured individuals are now on the hook for deductibles of at least $1,400. In addition, those with family coverage are responsible for at least $2,800.
While these higher deductibles are offset by cheaper monthly medical premiums and often by employer contributions to Health Savings Accounts (HSA), HDHP plans are nevertheless structured in such a way as to promote heightened "healthcare consumerism."
Judging by the sticker shock most consumers experience the first time they pay for medical services or prescription drugs without a copay, this heightened awareness of the "true cost of care" seems to be making an impact. As a result, consumers are indeed becoming more proactive about shopping for services and comparing prices, just as they would for any other consumer good.
Many employers, especially those that are self-funded, encourage this type of behavior since it can help them control costs and ultimately save significant dollars for both the company and its employees. (Employers with fully funded medical plans also have plenty of reasons to control their medical claims, though the potential savings often aren't recognized as immediately.)
And while consumers seem to have a love/hate relationship with HDHPs, many of those who take the time to fully calculate the total out-of-pocket cost of medical coverage and care realize that HDHPs, even with higher deductibles, can often save them money.
This isn't to say that HDHPs are for everyone, and if a company isn't helping its workforce adequately prepare for this change in consumer behavior, they are setting themselves up for failure.
Since we wouldn't want that to happen, here are eight suggestions to offer your workforce to help them save money on prescription drugs. In a future post, we'll offer tips on how to save money on common medical procedures.
Please share this information with your workforce. In doing so, you'll be helping them to become better consumers of healthcare and more satisfied enrollees in high deductible health plans.
SAVING MONEY ON PRESCRIPTION DRUGS

Those who take prescription medication can cut costs up to 90% by becoming informed consumers and by using the same buying techniques they use when shopping for other goods and services, including:


Price comparison shopping tool
Manufacturer coupons and rebates
Product substitutions
Over-the-counter (OTC) drugs
Bulk buying
Mail-order pharmacies
Pill-splitting
Prescription drug assistance programs
Product sampling
When exercised consistently, these consumer buying techniques force drug manufacturers and retailers to reevaluate their own pricing strategies to compete for business, ultimately driving down the overall price of prescription drugs.

For individuals, becoming a savvy prescription drug consumer can save them significantly, especially if living with a chronic illness that requires expensive or ongoing use of prescription medication.
1. Pharmacy Price Comparisons & Drug Manufacturer Coupons and Rebates
Once the curtain of pricing was pulled back and gag orders lifted, many consumers were surprised to find that the prescriptions they needed varied in price from retailer to retailer - the same drug could be $10 at one pharmacy and $100 at another. Understanding that drug prices are not uniform, and deciding to shop around for prescriptions, can save most consumers a considerable amount of money.

The introduction of companies like GoodRX, ScriptSave WellRX and Simple Savings Card further illuminated these discrepancies and educated consumers on the best cash pay options available to them from their local pharmacies or mail order services.

Paying for some prescription drugs without using an insurance plan means that what a consumer pays often does not apply to their deductible. While this may not seem to make sense, most of the price comparison websites state that the prices and discounts offered are lower than the price of insurance copays.

And, for those on High Deductible Health Plans, or any health plan where a sizeable deductible needs to be satisfied before the plan adjusts to copays, reducing the cost of expensive medications by price shopping or using manufacturer's coupons is often a huge money saver, and quite often worth the tradeoff of not having the purchase apply to a deductible.

Here are three of the most popular prescription drug discount and comparison shopping companies;
GoodRX
With a simple search feature, consumers can use GoodRX for free to find prices on nearly every drug available and coupons at virtually every pharmacy in America - saving up to 80% on prescription drugs.
https://www.goodrx.com/

ScriptSave WellRX
Similar to GoodRX, WellRX allows consumers to search for their medications and find discounts at over 65,000 pharmacies across the country. No membership or fee is required.
https://www.wellrx.com/

Simple Savings Card
Like GoodRX and WellR, Simple Savings Card is designed to save consumers money on nearly any medications available. With Simple Savings Card, you download the savings card and present the card to the pharmacist to receive a discount - saving an average of 40% on prescription drugs.
https://www.simplesavingscard.com/

These are just a few examples of the many companies now helping shoppers to find the best prices on prescriptions.
2. Drug Substitution
Another option for consumers to save on prescriptions is to request a generic alternative. Savings for generic alternatives applies to both prescription and over-the-counter drugs.
In most cases, there are generics available that are identical in formulation but cost 20% to 80% less than their name brand counterparts. Therefore, when a doctor prescribes a drug, patients should ask for a cheaper alternative if available and have the provider notate the generic option on the prescription.
3. Over-the-Counter Drugs (OTC)
Similar to generic alternatives, consumers should consult with their doctor and inquire if an OTC drug will work just as well as a prescription drug. Today there are hundreds of OTC drugs that were previously only available by prescription.
4. Bulk Buying Prescription Drugs
As consumers are well aware from everyday shopping, it's cheaper to buy in bulk. The same is true for drugs. Buying larger quantities at a time generally reduces the per-dose cost of drugs. This is especially true for generics purchased by mail.
The next time a patient receives a prescription from their doctor for a drug they need to take on a frequent basis, they should request a prescription for a 3-month supply. (Note that some insurers may limit the amount of medication that can be obtained at one time.)
5. Mail-Order Pharmacies
Mail-order pharmacies offer the best deals on prescription drugs, and are especially useful for patients with chronic conditions requiring ongoing medication treatment. A few reliable mail-order pharmacies include Express Scripts, CVS Caremark, and OptumRX.

It's important not to confuse mail-order pharmacies with online pharmacies, as the same discounts may not apply and online pharmacies may not be contracted with an employer's insurance provider.
6. Pill-Splitting
Many prescription drugs are available at increased dosages for similar costs as smaller dosages. Prescribing half as many higher-strength pills and having the patient split them to achieve the desired dosage can reduce the cost of some medications as much as 50%.

Pill-splitting is not safe for all medications, especially time-released medications, and should only be done if the pill is FDA-approved for pill-splitting. If approved, it will state this on the label or informational insert that comes with the prescription.

The FDA recommends pills only be split if FDA-approved and after consulting with a doctor to ensure it is safe. (Quite often, a pill that can be split will be scored down the center.)
7. Pharmaceutical Company & State Drug Assistance Programs
Many drug companies and states offer drug assistance programs for the elderly, low-income and/or people with disabilities. Seniors can combine smart shopping techniques with the Medicare Drug Plan. Consumers can search Medicare.gov to find a pharmaceutical assistance program for the drugs they take.
8. Medication Samples
Pharmaceutical companies provide thousands of samples to doctors every year. Patients should check with their doctors about available samples, as they may be able to obtain a few week's supply of the medication at no charge.
SAVING MONEY BY STAYING COMPLIANT

Most importantly, if someone takes medication regularly, they mustn't skip doses or go off their meds simply to save money. Sticking to a medication schedule will help them avoid health complications that could cost even more in the future.
EMPLOYERS: PLAY A SUPPORTIVE ROLE IN COST SAVINGS

Employers have an important role to play in educating employees about their options and empowering them with the resources they need to save money. Consistent and effective communication that illustrates a commitment to their health and well-being is an essential component to a successful benefits program.
FOR MORE INFORMATION
Contact us for more information on how JP Griffin Group works with employers to help their workforces to become better-educated consumers of healthcare.