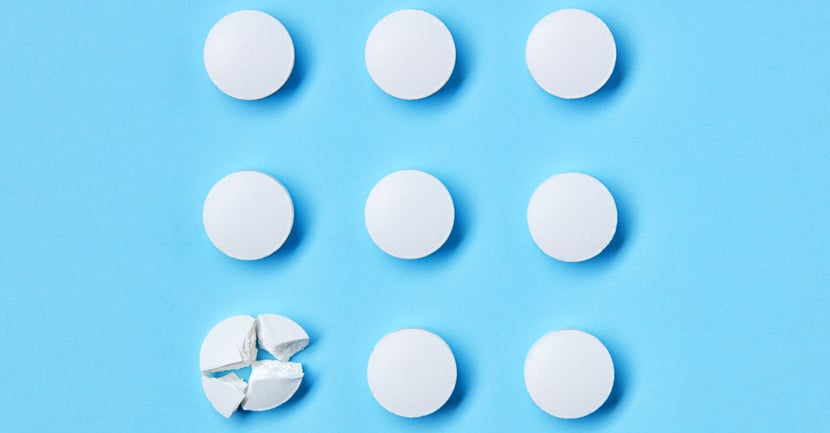 Yesterday, in an effort to prevent the spread of coronavirus (Covid-19) on its campus, Eli Lilly became yet another high-profile U.S. company outside the state of Washington to ask some of its employees to work from home.

This comes on the heels of similar actions last week by several Seattle-based companies; Amazon, Facebook, Microsoft, Twitter, and Google have all told their employees to remain home.

With a prediction by Harvard epidemiologist Dr. Mark Lipsich that 40-70 percent of the global population will eventually become infected with Covid-19, U.S. companies are all taking note. And with Health and Human Services (HHS) Secretary Alex Azar acknowledging that this is now a public health emergency, government and non-governmental agencies are finally in lockstep.

Accordingly, the Department of Homeland Security (DHS) has issued Covid-19 preparedness guidelines which call for, among other things, stockpiling a 2-week supply of water and food, and obtaining "a continuous supply in your home of prescription medications".
Having Extra Medications on Hand Is An Excellent Idea
The advice of having an emergency supply of medications on hand "is excellent," according to Peter Jacobson, with the University of Michigan's School of Public Health. In an interview yesterday with National Public Radio, Mr. Jacobson went on to say, "People should not be caught short of having enough heart medication, diabetic medication, and anything potentially lifesaving, that they need on a routine daily, weekly, or monthly basis."

That said, and as you and your employees are probably finding out, stocking-up on prescription medications is not as easy as it sounds. Here's why.
For starters, it's not clear how much extra medication people should have on hand. The CDC calls for an "emergency supply," and the Department of Homeland Security says a "continuous supply," but neither specifies if that means one month or three months.

Secondarily, most insurance companies have rigid schedules for authorizing refills. Most monthly prescriptions typically can't be refilled until around the 28th day, while those with 90-day prescriptions typically can't get them refilled until around the 88th day.

While there are exceptions to this for the occasional loss of medication, a natural disaster (such as a hurricane or tornado), or because the patient is going on vacation, these overrides require the pharmacist to work with the insurer, and these exceptions are often limited to once or twice per year.

While many are calling on the Trump administration to relax the duration restrictions on prescription drugs, by changing defaults from a one month to a two month supply, it's not clear when or if such action might be taken.

One hold-up, as you can imagine, are medications such as opioids or other controlled substances, for which such action could be worse than doing nothing at all, especially if the extra medication was then abused or sold on the black market. Critics argue that separate guidelines could be created for those classes of drugs.

Supporters of this change in refill policy point to the need to address the needs of over 100 million people who, based on age and other medical problems, are actually among those most susceptible to Covid-19.

These include the 12-14 percent of the population who suffer from diabetes, the 8 percent dealing with asthma, the 4.5 percent coping with mental illness, and the 30 percent dealing with high blood pressure. This is to say nothing of those dealing with HIV, cancer, and other chronic conditions.
Encourage Your Employees To Talk To First To Their Doctor or Pharmacist
If asked, employers should encourage their employees to talk first with their doctor or pharmacist, rather than their insurance provider. Even though insurance plans dictate which prescriptions have quantity limits as which do not, insurers will not make changes unless requested by a doctor. (Case in point, as was reported yesterday, Anthem is referring patients back to their physicians when they call to inquire about changing their prescriptions.).
---
Is your office considering a work-from-home policy? We encourage you to download our free telecommuting guide, which offers templates and sample language you can use to form your own policy.
---
Employees need to know that not all requests can or will be honored. That's because quantity limits are usually set for one of three reasons; the medicine is only approved for short-term usage, the medicine has addictive properties and may be overused, and/or the medicine may cause dangerous side effects when overused. Insurance plans also have a fourth reason; to control costs.

Even if the drug a patient is taking falls into one of these four camps, it may still be possible to apply for something called a quantity limit exception. Patients who want to pursue this option should ask their doctor for help in submitting a quantity limit exception form. Insurers will usually review the request within a few days, and doctors may even be able to request an expedited review in the case of a health emergency.

If the request is denied, patients can submit a written appeal, though it could take more than a month for a ruling. If that's unsuccessful, patients can also ask their doctors about generics or alternatives, which may come with different quantity and refill limits. Finally, unless their pharmacy has a quantity limit on the drug a patient needs, they can always bypass coverage altogether and pay for their medication out-of-pocket.
Prescription Stock-Piling; Options Beyond Extending Refill Quantities
Here are other ideas patients can put to practice to extend the life of their prescriptions;
Splitting Pills
Among the most popular options for stockpiling prescription drugs is the practice of pill-splitting. Often done by those on a budget, splitting pills is an easy way to double the length of a prescription, though it's extremely important for patients to understand that not all pills can be split.

It's worth noting that the American Medical Association, the American Pharmacists Association, and most pharmaceutical companies oppose the practice of pill-splitting, yet many doctors and insurance companies are fully supportive of the practice.

Some of the more widely prescribed drugs that can usually be split include Lipitor (atorvastatin), Zocor (simvastatin), Crestor (rosuvastatin), Norvasc (amlodipine), Zestril (lisinopril), Accupril (quinapril), Glucophage (metformin), Synthroid (levothyroxine), Zyprexa (olanzapine), Celexa (citalopram), Paxil (paroxetine), Zoloft (sertraline), Klonopin (clonazepam), Viagra (sildenafil), Cialis (tadalafil), Levitra (vardenafil), and a number of others.

Drugs that shouldn't be split typically including those in capsule form, as well as most any pill with a coating or other extended-release or controlled-release feature. Chemotherapy, birth-control, and anti-seizure medications also should never be split.

For employees who want to practice drug-splitting, here are a few tips;


If a drug is scored (meaning it has a notch or groove running down the middle of it), that's a pretty good indication that a drug can be split.
When splitting a scored drug, the patient should apply pressure along the scored line for the cleanest and most even break.
Pill splitters are excellent tools for the job and are carried by most pharmacies for less than $5.
Pills should only be split once. Anything smaller runs the risk of uneven doses.
Patients need to remember to split their pills. (Patients who are given a higher dose pill to split may forget to do so, resulting in a double dose of medication.)
Patients should not split pills in advance since some medicines may deteriorate after being split.
Finally, splitting is not recommended for patients with poor eyesight, arthritis, memory problems, or impaired thinking.
Free Samples
It never hurts to ask a doctor for free samples. While most samples are for newer, expensive drugs – the ones that companies are eager to see doctors prescribing, that's not always the case.
Setting Pills Aside
According to advice from The Frugal Nurse, it's possible to squirrel away one or two doses every month, but it's only possible if patients always refill prescriptions as soon as they are allowed. Note that this doesn't mean they should skip a dose; it merely means they can set aside a few pills on those days when their prescriptions overlap.
Switch To Mail Order
While it's becoming more and more common for local pharmacies to fill 90-day prescriptions, like mail order (and for similar prices), for those who don't want to risk exposure by leaving their homes, mail order can't be beat.

"If you want to reduce your risk of exposure by not going out, you can switch to mail order," said Sabrina Corlette, a Georgetown health insurance researcher. "Some insurance providers actually encourage this."
Is A Drug Shortage Even Possible?

For those worried about a worldwide drug shortage, the public is receiving somewhat mixed messages. About 80% of the raw materials used to make prescription and over-the-counter drugs come from China and India. European manufacturers reportedly have four to 10 months' worth of those materials on hand.
Nevertheless, the Wall Street Journal is also reporting that some of the world's largest drug manufacturers have begun looking for alternative sources of drug ingredients and supplies, worried that a long epidemic will eventually impact the supply chain.
It should be noted that a more likely scenario for a drug shortage comes from consumers hoarding drugs. As Michael Wessel, commissioner of the U.S.-China Economic and Security Review Commission told the Wall Street Journal, "hoarding is something we should avoid." He then added, "it's pretty hard in this day and age to stock up when your insurance company will limit you to a 90-day supply."

While restocking over-the-counter medications for cold symptoms is a probably good idea, including everything from acetaminophen to cough drops and tissues, the advice from Mr. Wessel about hoarding is probably something we should all take to heart.