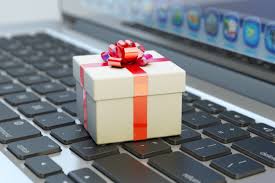 Long holiday weekends are typically an excellent opportunity for employees to relax and recharge their batteries. While the first day back is admittedly a bit crazy, the backlog of calls and emails eventually subsidies, with one dreaded exception...Cyber Monday.
According to the research firm
Robert Haft Technology
, nearly a quarter of your workforce will shop online during their work-hours on Cyber Monday. And while 46 percent will browse during their lunch breaks, almost a third of employees will shop all day long.
So what can be done about this employee productivity killer? In a nutshell, not much. Resistance is futile, as they say. So here are four ways that you, as an employer, can embrace Cyber Monday in ways designed to minimize workplace disruption and maintain employee productivity.
Sanction Shopping Time
Rather than prohibiting or admonishing online shopping throughout the day (it's going to happen anyway), bring it out from the shadows. In doing so, you might turn this covert experience into something far more social - an activity which can even perhaps foster some group camradery.